DVDs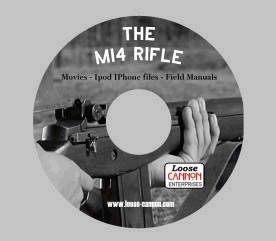 We love history.
By scouring government archives for the unique and rarest of military films/videos, our goal is to provide low-cost, but high quality copies of films and training materials that others have missed or overlooked.
Many of our titles are Hybrid DVDs; these are DVD videos that contain other data readable in your computer (PC or MAC) with additional bonus material like Apple M4V formatted movies for portable viewing on your Smartphone or Ipod. Other titles include PDF versions of manuals or related documents, or even audio files.
There are other military film suppliers out there, but you'll find our products to be both unique AND high value at low cost.
New Releases - Available at eBay (See all our DVD titles at eBAY)
The Alaska Highway
How it was planned and built.

GREAT BATTLES series
Battle of Midway

JEEPS and DUKWs
Vehicle films from WW2

True Glory
Won 1946 Academy Award for "Best Documentary".

OSS Training films
2 DVD set.

The Medal of Honor


The DEW Line
Cold War Radar defenses of the Arctic

Great Battles - The Battle of Russia
How Russia turned the mighty German Army back...

Great Battles - The Battle of Arnhem
Operation Market Garden

Great Battles - The Battle for Northern Italy
The final Allied push to breach the Gothic Line

About Loose Cannon
We specialize in creating eBooks of vintage plans and DIY books on woodworking, metal working and more.
Check out our Home page to see our collection of digitized How-To titles.